The day before Christmas is ablur with activities. Apart from the obvious task of getting the presents ready, you need to prepare all the tasty treats.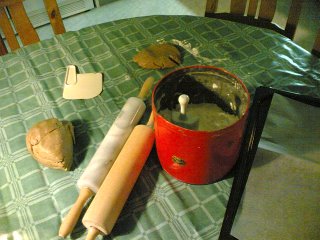 Like gingerbread cookies!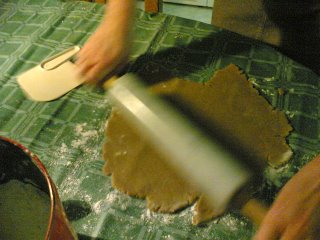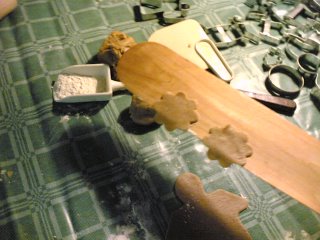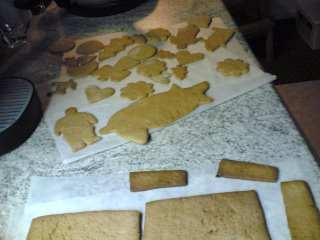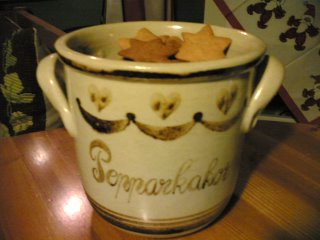 Mmm. :)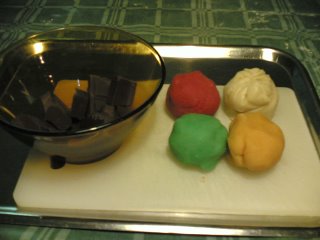 And finally, marzipan.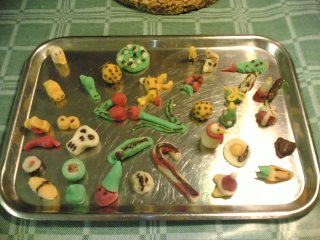 Pretty groovy, huh? I made the sushi (lower left corner) and assorted stuff to the left. Two very creative and giggly young ladies made the various animals, vegetables, fruits (and everything in between) that dominate the right-hand three-quarters of the platter.
Off to bed, it's a big day tomorrow. Yes -- in case you didn't know -- we cheat in Scandinavia; Christmas Eve marks the big celebration with all the presents and such.