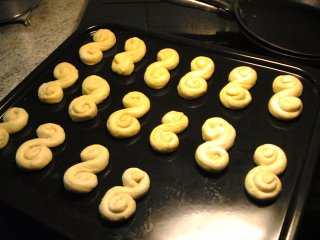 Unbaked "Lucia cats". Simply put, they're saffron seasoned buns, they're yummy, and thus they're an important part of Christmas.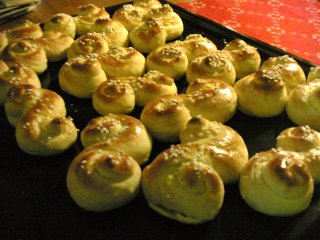 Here they are after baking in the oven.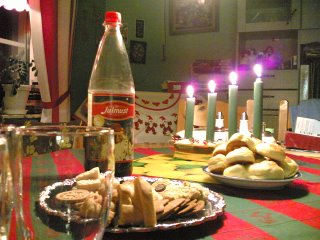 Today was the 4th Sunday of Advent, which basically means we have fika

with four lit candles and some nice saffron buns, ginger bread and julmust

.