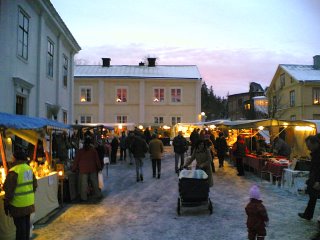 I went to the Christmas market the other day. It took place at the outdoors museum here in town, where there's a bunch of nice old buildings. As I understand it, they've been moved there piece by piece and arranged to form a small village. It's like walking straight into the past. The market mostly fits the theme of the surrounding buildings, but the occasional anachronism still pops up here and there. It's a market, not a historic reenactment.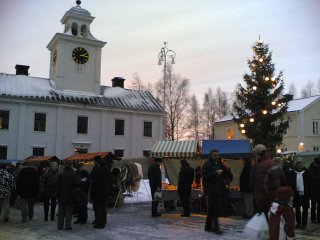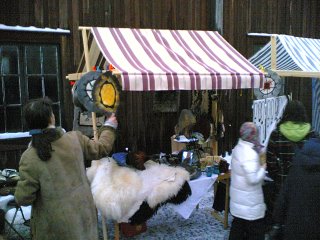 Here are some of the more old-timey wares...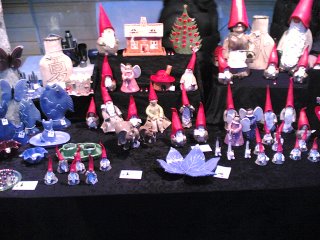 ...and these ceramic shiny things are a bit out of place, although it did seem like everyone was selling tomtar

, what with it being a Christmas market. After all, Santa is basically just a bigger version of these little fellas. The thing that really struck me as being out of place was the kanji 夏, because it's far from summer right now. (If they're both seasons, I'm guessing the other one might say 秋, autumn.)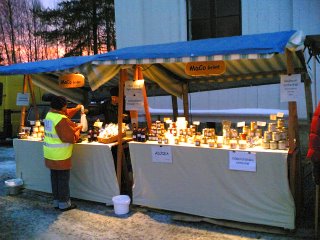 Apparently honey can cure a cold, according to this salesperson. Well, I don't mind honey.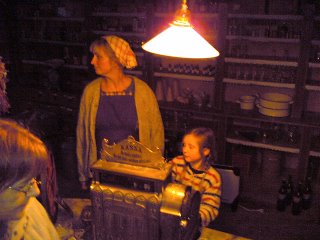 You could also go inside some of the houses. This tiny old store was kinda crowded; I guess it was built in simpler times when this town was just a tiny village. Here, you could buy old-style candy in a paper cone, and the clerks were dressed up in old-fashioned clothes.
Some final thoughts: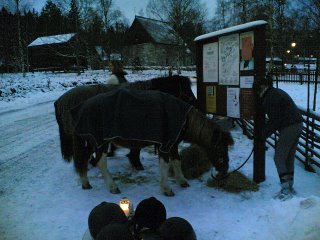 Ponies!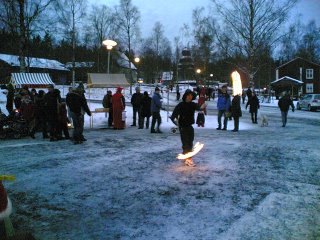 Fire!
All in all, the whole market had a nice atmosphere. It was all fun, except when one of those fire things came loose and almost hit a little girl! Yeah, that was scary, but no one got hurt.