Gingerbread houses are decorative, they smell good (as edible things tend to do) and they're a sure sign that Christmas is coming. Coming? As you can probably tell, this is a somewhat belated post about the making of gingerbread houses. I've been enjoying my Christmas presents and working on my holiday beauty sleep so much that I simply couldn't find the time to put up these photos. I finally managed to squeeze it into my busy schedule.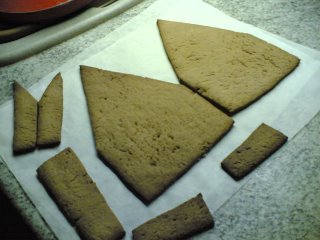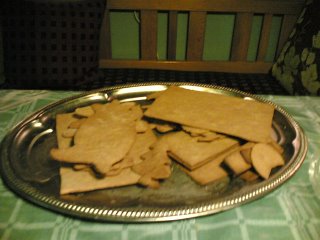 First you obviously need to make the parts. We baked these during our gingerbread baking stint the day before Christmas Eve.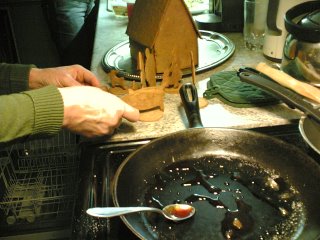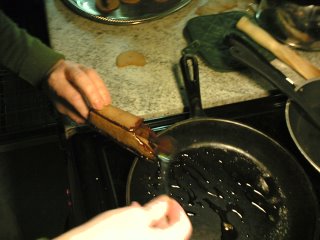 Then you glue the parts together. The fact that melted sugar hardens pretty quickly makes it the professional culinary construction worker's favourite choice, and most importantly, I think it's the only kind of glue you're supposed to eat.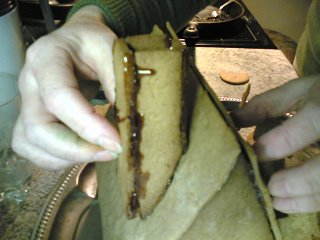 The ceremonial gluing of the chimney. It might look a bit sticky and wobbly now, but you can fix (aka hide) that with icing. This teaches us that covering up your flaws can sometimes be not only good, but even delicious.